(3 Easy Ways) Can I Read News On Kindle?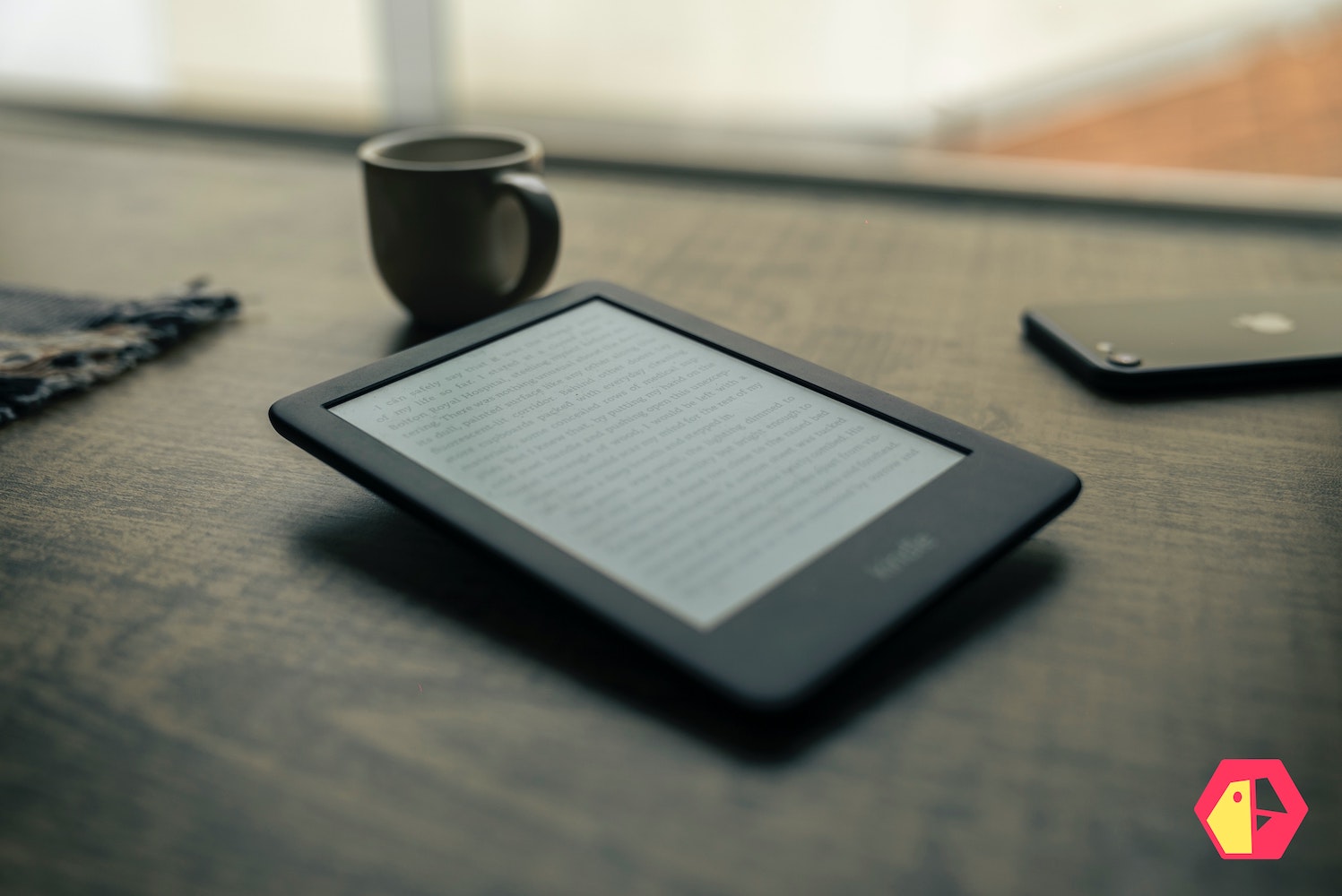 Kindle by Amazon has been a revolutionary gadget for millions of readers across the globe.
It's changed the way people read digital books forever, letting you bring an entire library with you wherever you go.
And now you can take advantage of Kindle's amazing reading experience to read the news on it too.
Whether you want regular updates directly to your Kindle or prefer saving news to read later…
This article is going to give you 3 super-easy ways to read news on your Kindle - making your favorite device even more useful than it already is.
3 Easy Ways To Read News On Your Kindle
I've tried a bunch of methods for reading news on my Kindle, some worked better than others.
After all my testing, I've discovered 3 ways you can read news on Kindle:
Sign up to news outlets via the Kindle store
Use Kindle's built-in Experimental Browser
Save news to your Kindle to read later
You'll notice each method has a slightly different purpose.
Because instead of only telling you how to read news on your Kindle - I want to tell you why you might want to do it too.
Stick around to the end, because I'm going to reveal my favorite method after doing some testing of my own.
In a hurry and need the quick answer? Here you go.
Now, let's get into it.
Sign Up To News Outlets
With physical newspapers slowly dying out, it's safe to say that Kindle is the closest you'll get to holding an actual newspaper in your hand once they're completely gone.
So if you're looking for a reliable way to regularly read the news in as close to your favorite format as possible (paper), then consider signing up to your favorite news outlet via Kindle's Store.
Many large news outlets, from gossip to politics, now have their own dedicated app which you can sign up to and pay for every month.
Here are some of news outlets I found during my research:
The Washington Post - $9.99 per month
The New York Times - $19.99 per month
LA Times - $9.99 per month
Popular Mechanics - Free with Unlimited Membership
PC World - $19.97 per year
Vanity Fair - $29.99 per year
HELLO! - 124.99 per year
As you can see, these outlets range widely in pricing - from free with your Unlimited Memberships to almost $20 per month for a newspaper like The New York Times.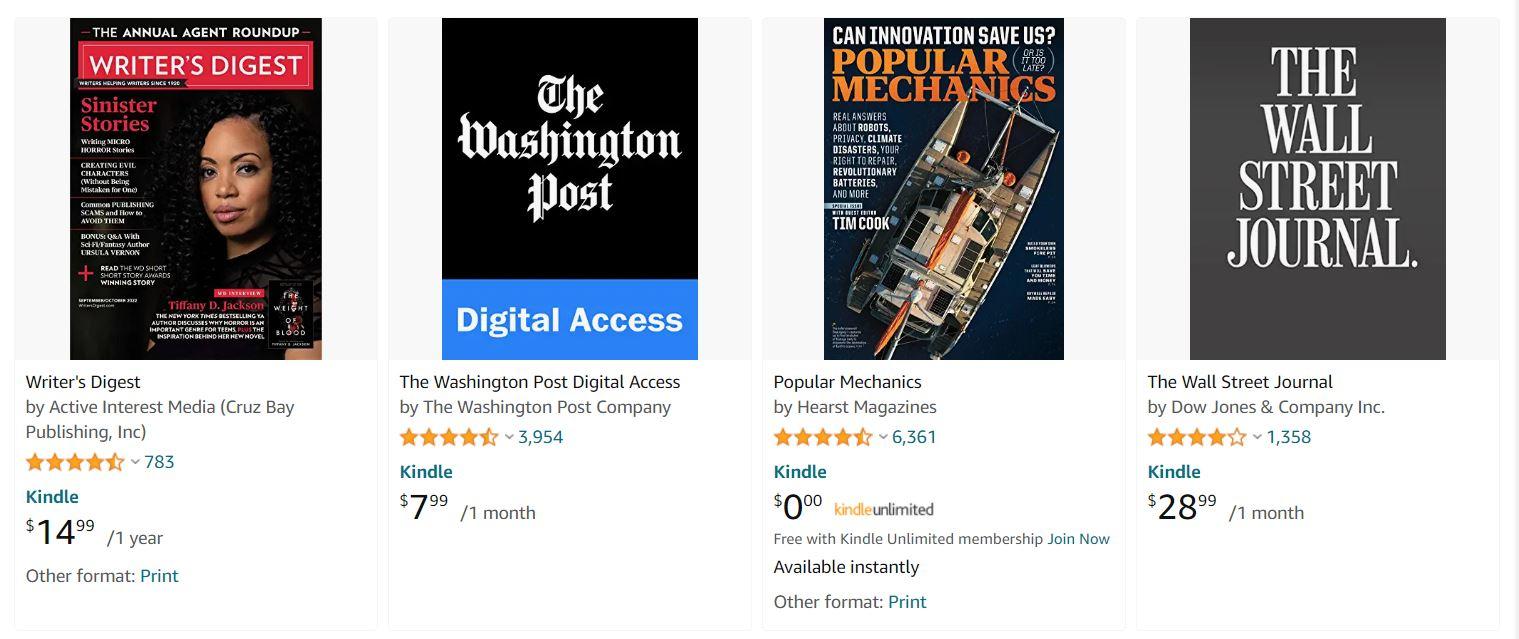 Pros of Signing Up To News Outlets Via Kindle Store
The great thing about using your favorite outlets' app is always receiving up-to-date information straight to your Kindle.
It's like having a live-version of your favorite magazine or newspaper.
Something I really liked about using the apps was getting access to all previous editions of my favorite publication too (not available on all).
So I could get access to all the old editions I had in physical format, which was great!
Cons of Signing Up To News Outlets Via Kindle Store
Signing up to all your favorite news outlets might get a little too expensive very quickly.
Since most day-to-day updates, politics, gossip, and breaking news is now available for free online - you might want to only sign up to very niche publications.
Like Popular Mechanics or Vanity Fair.
Publications with evergreen articles that don't include live news that quickly goes out-of-date.
Use Kindle's Experimental Browser
As a Kindle purist, you might hate this method because you don't think a Kindle should have a browser - and I agree.
I want my reading experience on my Kindle to be interruption-free, and a built-in browser can be a terrible distraction.
However, I had to include it because it's an option that works - sort of.
Kindle's added a simple browser to their devices, and it's … okay.
You access it by clicking on the hamburger icon in the top-right-hand corner of your screen, and selecting "Experimental Browser".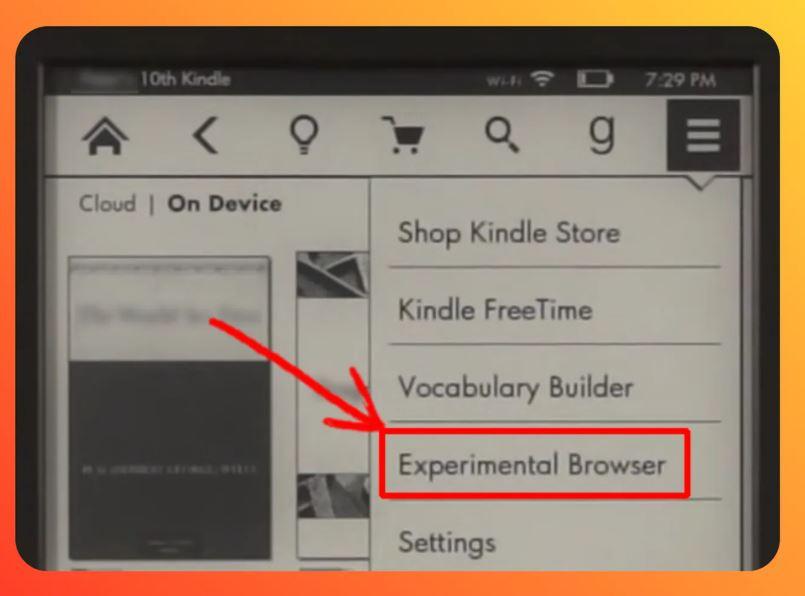 Image credit: fullPage
You can navigate to your favorite news outlet in this browser, but it works best for text-based websites that are formatted well.
And even then it can be a little buggy.
Pros of Using Kindle's Built-In Browser
Kindle's browser works great if you're in a pinch.
Especially if you want to open hyperlinks in your book, then a built-in browser is extremely handy.
Or if you don't want to pull out another device to do a quick search, then having the option of a browser on your Kindle makes sense.
At very least you can access the latest news for free on your favorite news outlet's website, but the browsing experience isn't great.
Cons of Using Kindle's Built-In Browser
If you're hoping for an iPad-like experience with your Kindle when browsing the news, you're going to be disappointed.
Mainly because Kindles aren't built to be mini computers, they were invented to be digital books.
And tend to lean more towards being books than digital devices - prioritizing text over imagery.
The text-based onscreen experience doesn't lend itself well to web browsing, especially in an age where media like images and video are ubiquitous online.
Many websites don't load well in the browser, so you end up with pages that look weird and are tricky to read.
Read News Later On Kindle
This is my favorite method for reading the news on my Kindle.
Mainly, because it's WAY cheaper than subscribing to every publication in the Kindle Store, and provides a much better reading experience than the Experimental Browser.
It has all the pros of the other methods and none of the cons, and has the added benefit of connecting my main devices (laptop and mobile) to my Kindle.
I don't know about you, but I don't always have the time to read the news I find in my social feed or while browsing throughout the day - and have to resort to making sense of click-baity and anxiety-inducing headlines.
And because news cycles are so short these days, I can't find the article later on when I eventually have the time to read it.
That's why KTool was invented.
It's a way of quickly and easily sending interesting articles I find throughout my busy day to my Kindle, where I can read it later without distraction.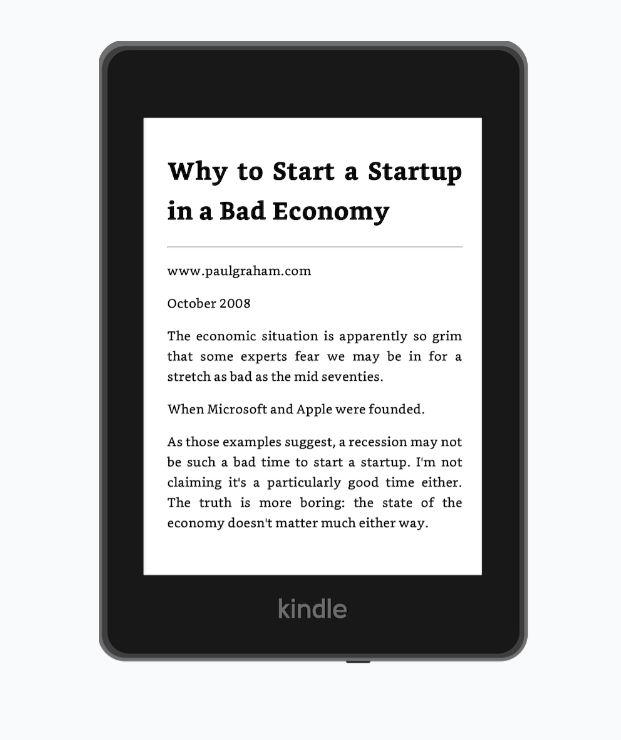 How To Read News On Kindle For Free
Here are the 3 easy steps to start reading news on your Kindle:
Step 1 - Sign up to KTool
KTool has a free option with limited usage, so you can try it out before signing up.
Click here to see what plans are available.
You can start using KTool immediately after activating your account.
Step 2 - Download KTool to your devices
You can then download and install either the app or browser extension
Click here to install and try KTool now, it's very easy to set up.
Simply sign into the browser extension using your personal email address, and follow a simple setup to get started.
Step 3 - Send news articles to your Kindle
Now that you've installed the app or browser extension, you can quickly and easily send news articles to your Kindle to read later.
When you find an article you'd like to save for later, simply click on the extension icon at the top of your browser, and then click "Send to Kindle".
Or create your own magazines of conveniently batched articles, prioritized by Daily or Weekly Reads.
So you can take complete control over how and when you read the news on your Kindle.
It's as simple as that!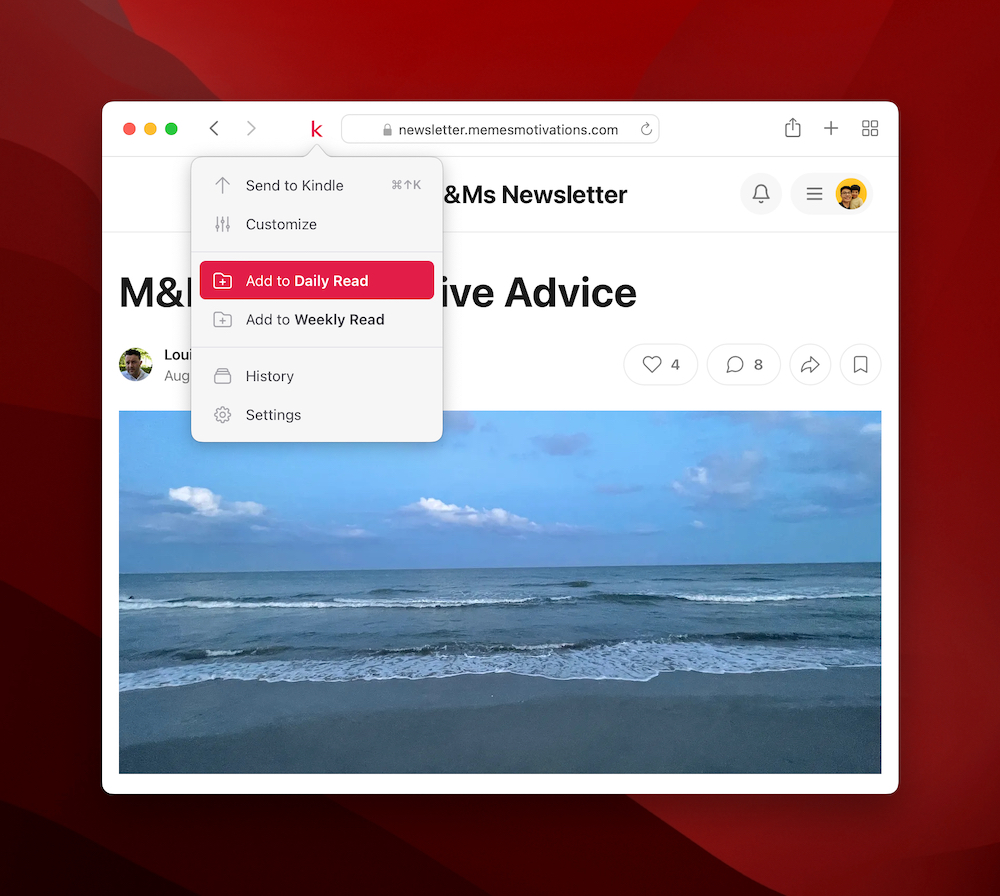 Conclusion
As you've seen, the best way to read news on your Kindle is to save articles for later - especially if you live a busy life.
KTool does this beautifully and even renders images nicely, so you'll get a much richer experience of the news you WANT to read.
Click here to get started with KTool for free today.