How to convert web pages to an ebook with KTool.io browser extension
Tip: Make sure you've installed the KTool browser extension! https://ktool.io/install
1. Navigate to the page where you want to convert into an ebook. For example https://ahrefs.com/seo
2. Right-click on the chapter link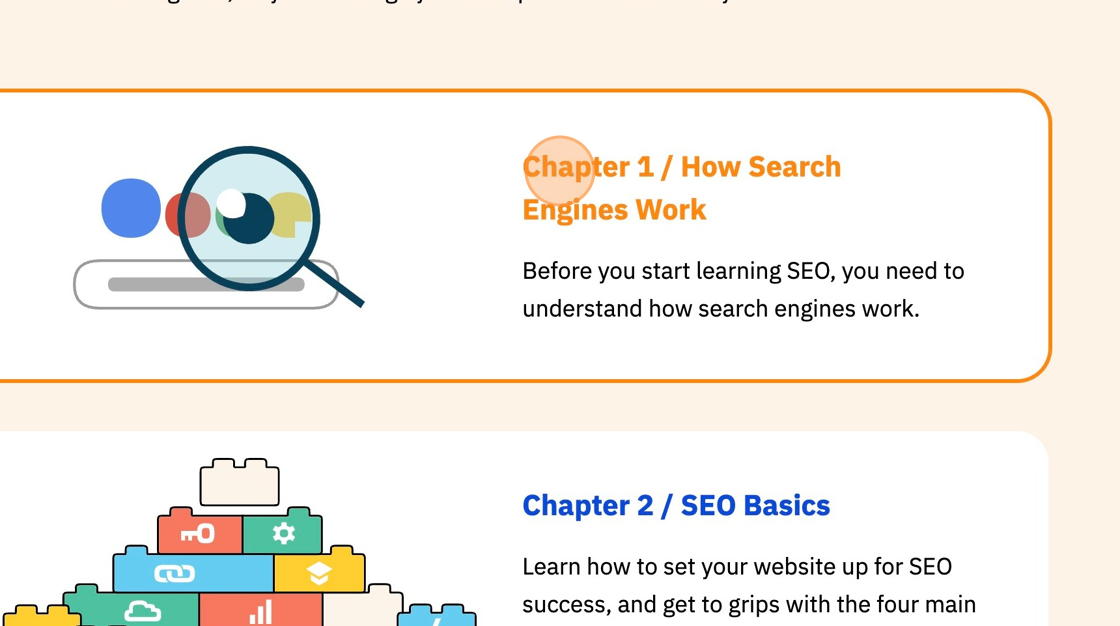 3. Choose KTool Custom Magazine > Add to "Your custom magazine"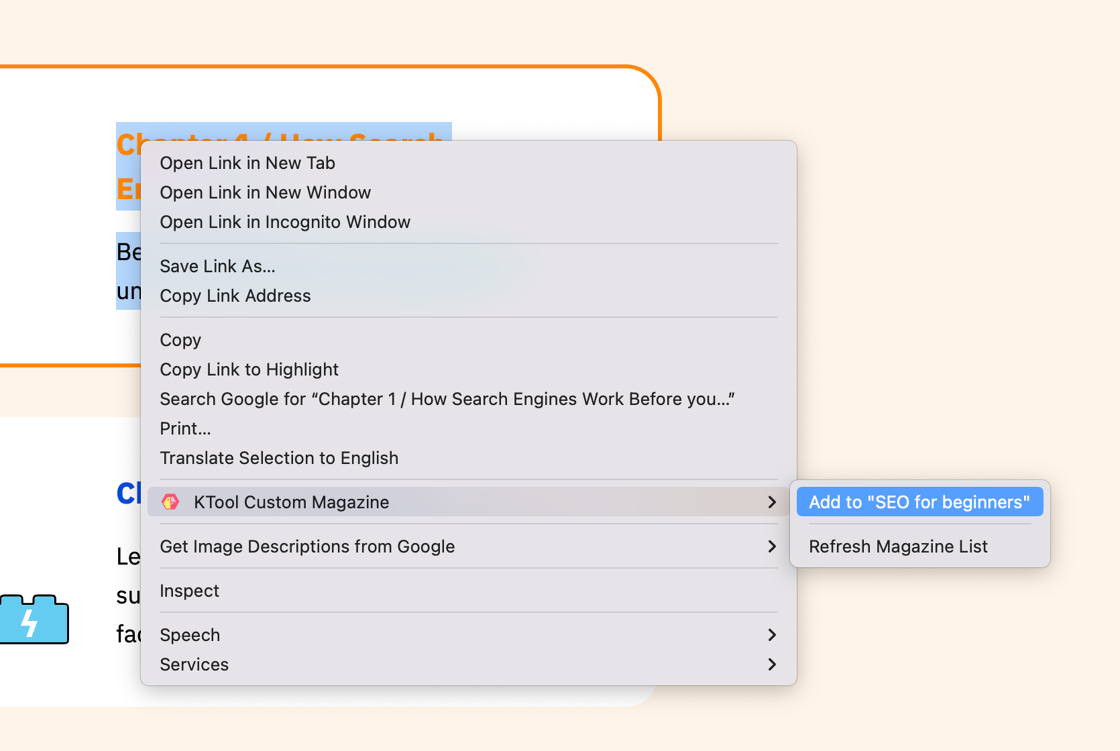 4. Repeat the step above with other chapters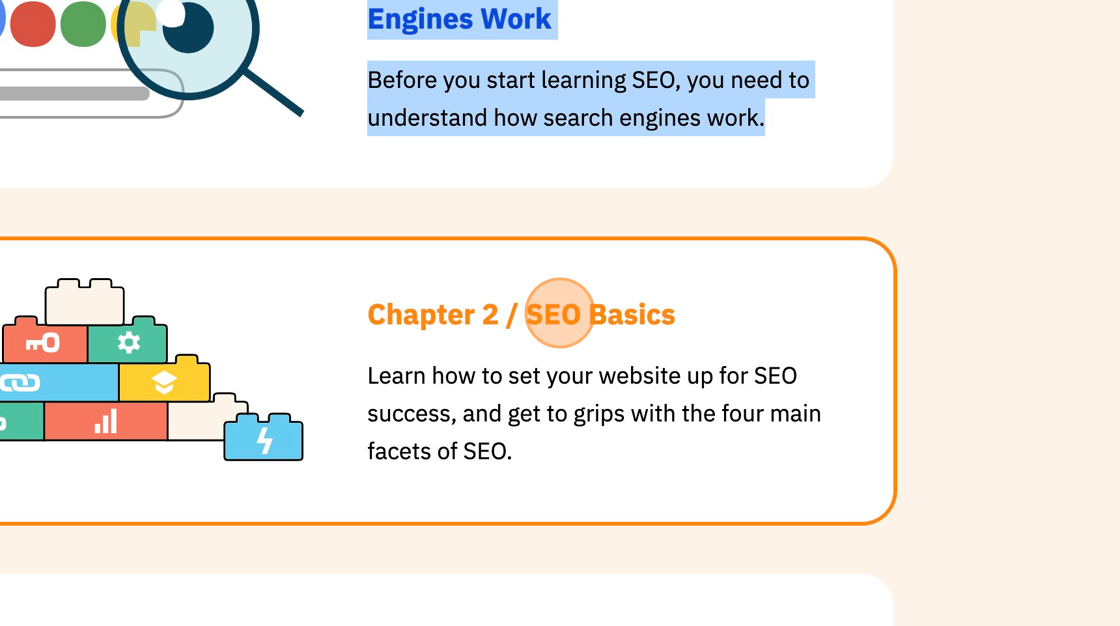 5. Go back to KTool Web App https://ktool.io/app/magazines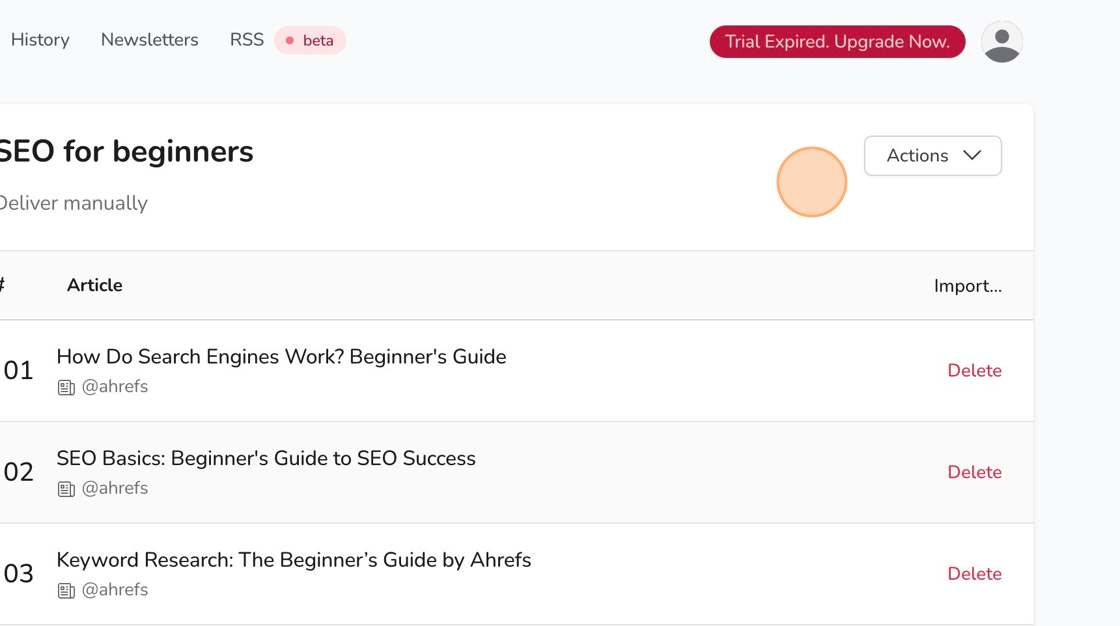 6. Click "Actions"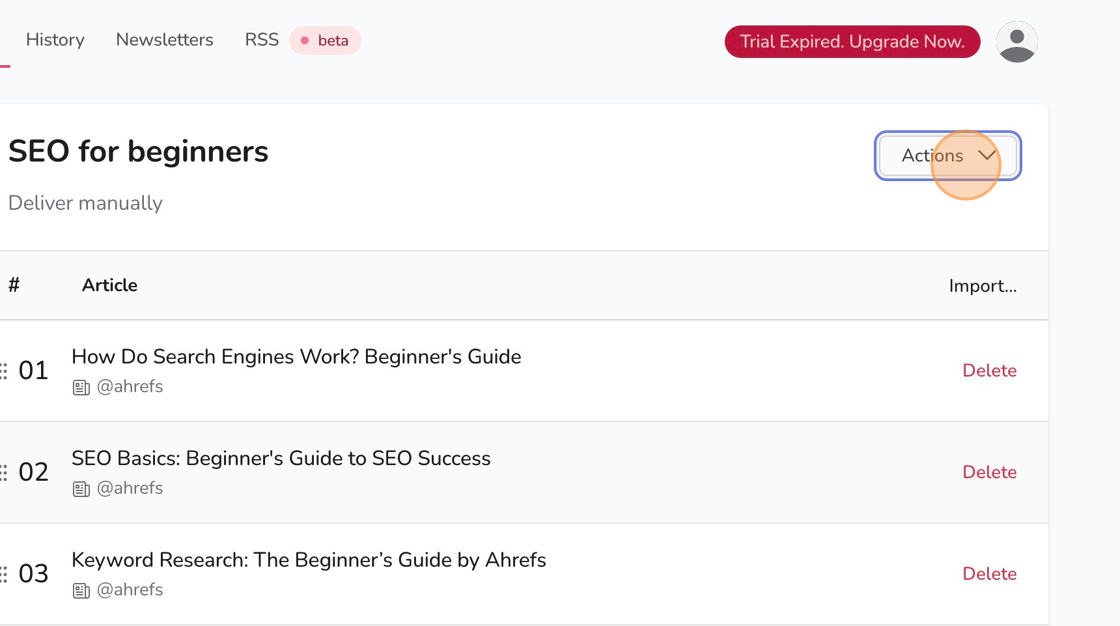 7. Click "Deliver Now..."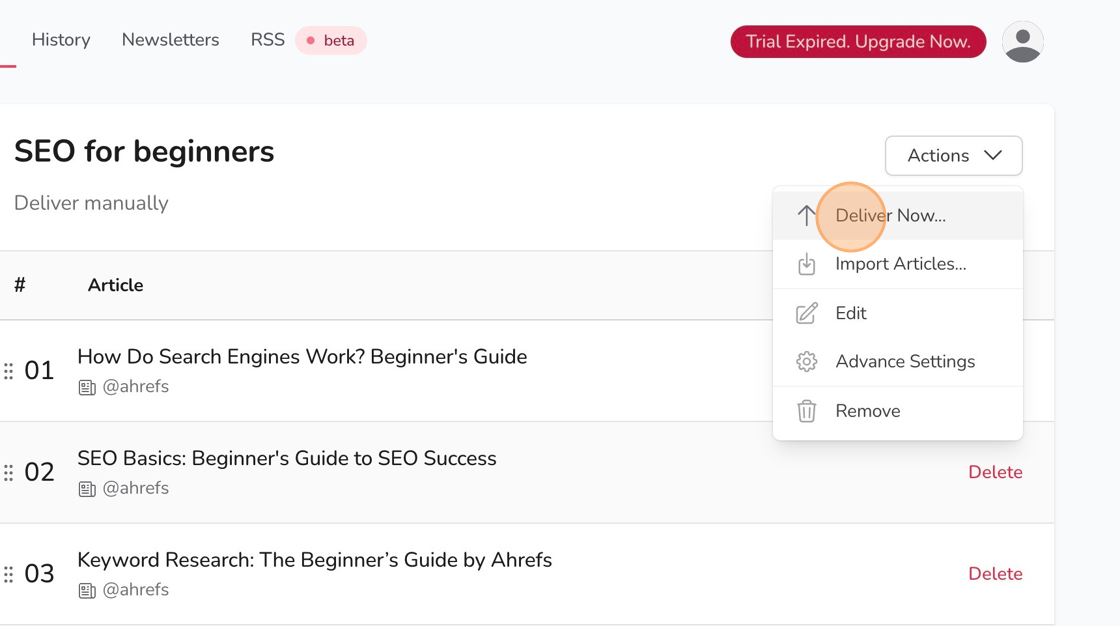 8. Click "Send Now"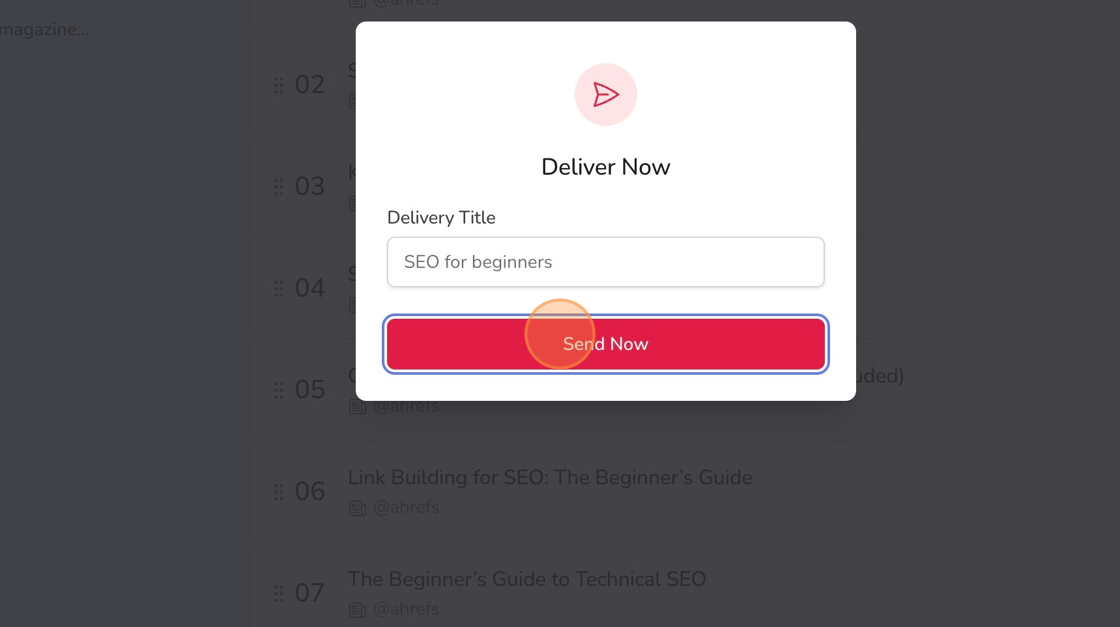 9. Done! Wait for a couple of minute then you can start reading on your Kindle.